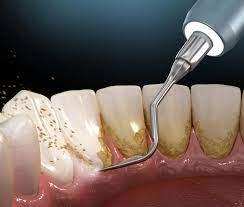 Gum Disease Treatment with Laser Dentistry: Non-Invasive Solutions for Periodontal Health
Gum disease, also known as periodontal disease, is a prevalent oral health issue that affects millions of people worldwide. Traditionally, its treatment involved invasive procedures that could be uncomfortable and require extended recovery periods. However, modern dentistry has brought forth a groundbreaking solution – laser dentistry. At the best dental clinic in Bibwewadi/Kondhwa Pune, we are proud to offer non-invasive gum disease treatment using cutting-edge laser technology. In this comprehensive guide, we'll delve into how laser dentistry is revolutionizing periodontal health, providing non-invasive solutions for a healthier smile.
Understanding Gum Disease and Its Impact
The Silent Threat: Unmasking Gum Disease
Gain insight into what gum disease is, its stages, and the potential consequences of leaving it untreated, emphasizing the importance of timely intervention.
Traditional Gum Disease Treatment: The Challenges
Explore the shortcomings of traditional gum disease treatments, which often involve surgery, pain, and extended recovery times.
Gum Disease Treatment with Laser Dentistry
Laser Precision: Targeting Bacteria and Infected Tissue
Learn how laser dentistry precisely targets and removes bacteria and infected tissue while preserving healthy gums, resulting in minimal trauma.
Minimally Invasive: Less Pain, Faster Recovery
Understand how non-invasive laser treatments reduce discomfort, bleeding, and swelling, enabling patients to return to their regular activities more quickly.
Reduced Need for Anesthesia: A Safer Approach
Delve into how laser dentistry often eliminates the need for local anesthesia, reducing potential risks and side effects for patients.
Stimulating Healing: Encouraging Gum Regeneration
Explore how laser technology can stimulate gum tissue regeneration, aiding in the healing process and promoting long-term periodontal health.
Advantages of Choosing the Best Dental Clinic in Bibwewadi/Kondhwa Pune for Laser Gum Disease Treatment
Experienced Periodontal Specialists:
At the best dental clinic in Bibwewadi/Kondhwa Pune, we boast a team of experienced periodontal specialists who specialize in laser dentistry for gum disease treatment.
State-of-the-Art Laser Technology:
We utilize the latest laser technology to ensure precise and effective treatment, providing our patients with the best possible care.
Personalized Care:
Our patient-centric approach guarantees that your gum disease treatment plan is tailored to your specific needs, ensuring optimal results.
Gum disease no longer needs to be synonymous with invasive, painful treatments and extended recovery times. With laser dentistry at the best dental clinic in Bibwewadi/Kondhwa Pune, non-invasive solutions for periodontal health are readily available. Say goodbye to the discomfort associated with traditional gum disease treatments and embrace the precision and efficiency of laser dentistry. Schedule your consultation today and take a significant step towards healthier gums and a brighter smile.